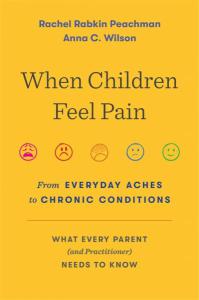 When Children Feel Pain
WHEN CHILDREN FEEL PAIN:
FROM EVERYDAY ACHES TO CHRONIC CONDITIONS
Rachel Rabkin Peachman (NASW member) and Anna C. Wilson
Harvard University Press, August 30, 2022, $27.95
ISBN-13‏: 978-0674185029
Peachman reports:
In 2014, Anna Wilson, a pediatric pain psychologist at Oregon Health & Science University, read an article I had written for The Atlantic about caring for my two children while managing chronic back pain.
In the article, I'd cited studies that indicated a familial link between pain in mothers and their children, and I'd confessed that I was worried my kids might follow in my painful footsteps. Anna was conducting research that explored how chronic pain runs in families. We were both grappling with similar issues but through different lenses: Anna through her research and I through my lived experience. After reading my article, Anna emailed me to see if I would be interested in collaborating on a book. Though we lived across the country from each other, that was the beginning of our relationship and book planning.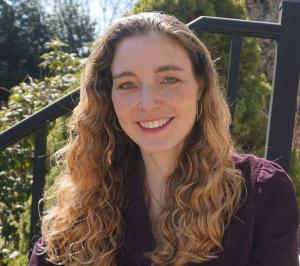 Rachel Rabkin Peachman
Anna's novelist husband connected us to his agent, Laurie Fox, who suggested we focus on pediatric pain. I'm so glad she did. As Anna and I did research for our proposal, we realized that there was a gaping hole in the book market when it came to addressing both acute and chronic pain in children. In the US, an estimated five percent of children experience moderate to severe chronic pain, costing about $19.5 billion annually. Anna and I set out to create what we think is an overdue look at how children's pain has been ignored and mismanaged, and how we now have strategies to handle children's pain better.
We signed our contract with Harvard University Press in 2017. Jobs, conflicting schedules, and the pandemic delayed our progress. We continued to work on the book long distance, meeting in person occasionally. Ultimately, we coupled Anna's clinical research and counseling experience with my journalistic research and reporting, including interviews with patients and scientists, to write our book. We hope it will inspire parents and clinicians to manage children's pain better. We contend that doing so will not only lessen short-term suffering, but will also reduce children's risk of developing long-term pain and health problems.
Contact info:
---
NASW members: will your book be published soon? Promote it by submitting your report for Advance Copy.
Tell your fellow NASW members how you came up with the idea for your book, developed a proposal, found an agent and publisher, funded and conducted research, and put the book together. Include what you wish you had known before you began working on your book, or had done differently.
See https://www.nasw.org/advance-copy-submission-guidelines.
View Advance Copy archives at https://www.nasw.org/member-article/advance-copy.
Thinking of writing a book? If you are a NASW member, you may access a list of more than 200 books and online resources to help you craft your book proposal, find an agent and funding sources, negotiate your contract, learn about self-publishing, publicize and market your book, and more at https://www.nasw.org/article/write-book.
Send book info and questions about book publishing to Lynne Lamberg, NASW book editor, llamberg@nasw.org.
Follow @LynneLamberg on Twitter for news about science/medical books, writing, and NASW authors.
Banner image adapted from original photo by Rachel Rabkin Peachman. (NASW members: Share photos of your office bookshelves for use on our website. Upload photos to bit.ly/naswpicsubmit)