Since its inception in 2010, more than $592,000 has been awarded in the Peggy Girshman Idea Grants program.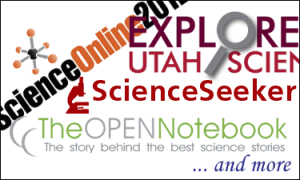 Special thanks to our Grants committee members who have crafted from scratch a program that rewards the creativity and initiative of science writers and has helped create projects and programs that benefit the field and the writers in it. It is their hard work and management of the initial charter funds that allow the Peggy Girshman Idea Grant program to become an annual part of NASW's budget and commitments.
The National Association of Science Writers invites proposals from individuals or groups to apply for grants ranging from $1,000 to $25,000 for projects and programs that are designed to help science writers in their professional lives and/or to benefit the field of science writing. Proposals can serve non-members as well as members. We encourage creative thinking, thus the guidelines for these proposals are consciously broad. Award monies are paid in two installments: 75% to start and the remainder upon submission of the final report.
Applications typically open in the autumn of each year.
Projects awarded to date
Click on the links for more information, updates, and other information, which are updated as available.
June 2023
May 2022
June 2021
January 2021
February 2020
February 2019
February 2018
March 2017
February 2016
February 2015
February 2014
February 2013
2012
2011
Image by Jill Wellington from Pixabay